08:09 27th September 2018 | Bacteria Infection
Tetanus is a serious infection that can lead to muscle spasms and even death if not treated. It is caused by a type of bacteria that produces a toxin which affects the brain and nervous system. This bacteria is usually found in soil, dust and around other natural environments.
The bacteria enter your skin through a cut or a wound and once they start replicating, they produce a powerful toxin which impairs your muscle nerves.
Symptoms may start within 10 days after the infection. Early symptoms may include diarrhoea, fever and a headache. These symptoms may progress to:
Muscle spasms
Difficulty swallowing
Stiffness of the jaw, which is referred to "lockjaw"
Stiffness in the chest muscles, which can result in breathing difficulties
Antibiotics, muscle relaxers and an anti-toxin can assist in treating the symptoms. Nearly all cases of tetanus are entirely avoidable by getting vaccinated. Contact Bridge Clinic today for more information and if you are unsure about your tetanus immunisation status.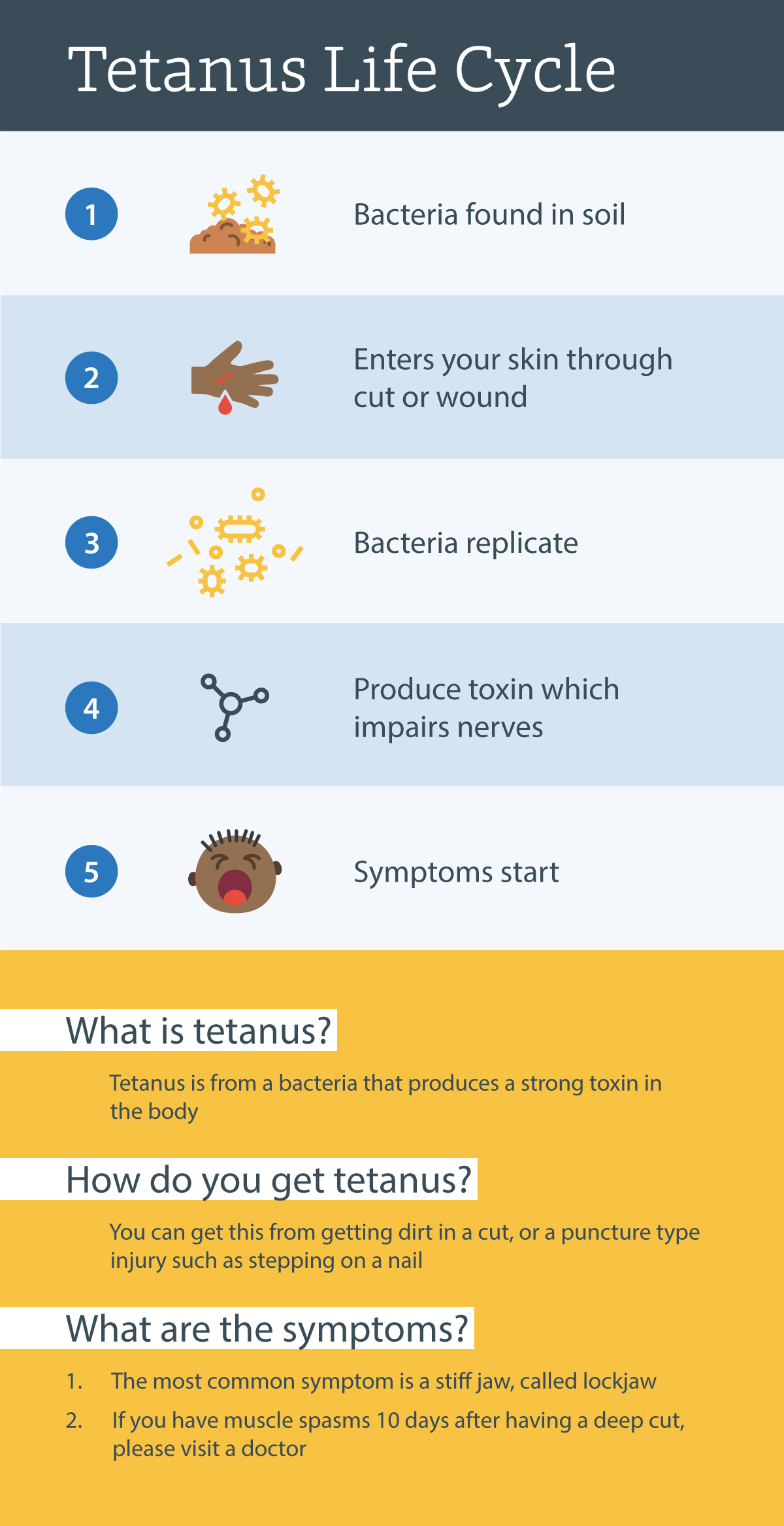 DON'T MISS IMPORTANT AND RELEVANT HEALTH-RELATED UPDATES
Sign up to receive our monthly mailers.
If you have any questions, or if you want to book an appointment, please don't hesitate to get in touch:
Email: [email protected]
Call: 01 631 0092 / Whatsapp: +234 (0)810 664 8871.
Visit us at Ikeja, Ikotun, Isolo or Victoria Island